I won't be here much longer but why would I miss out on an opportunity to be excited about 2019 releases? I'm thinking of doing the monthly "books I'm excited for" again, so let me know what you think because I'm a bit on the fence.

My top picks of 2019
How can I decide? There are so many books out there, but for this section I just picked books (mostly from series) I'd heard of prior to researching for this post that I'm super hyped for. So I kinda doubt there will be any debuts here, but more on that below! Quick note: different editions may have different release dates.
Defy Me (Shatter Me #5) by Tahereh Mafi — April 2, 2019
This one's fresh in my mind since I read Restore Me so recently, but I NEED it following the end of Restore Me. April 2 is right before my autumn holidays, and it couldn't come sooner.
Darkdawn (The Nevernight Chronicle #3) by Jay Kristoff — September 5, 2019
I'm still waiting for the UK cover to be released but here, have the US edition. This series captured my heart in January this year, so of course I'm stoked for book three! Mia Corvere, I wonder where you will take us next.
Nexus (The Androma Saga #2) by Sasha Alsberg and Lindsay Cummings — May 7, 2019
As I'm writing this post, I pretty much just finished Zenith. So of course I can't wait for Nexus, even with an ending that left me reeling, but satisfied.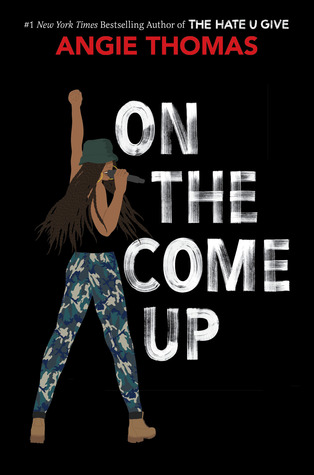 After Queen of Air and Darkness's ending, I want answers! We may have to wait until 2020 for those to come, but why not fall in love with James and Cordelia in the meantime? It's giving me The Infernal Devices flashback vibes.
On The Come Up by Angie Thomas —February 7, 2019
After The Hate U Give, who wouldn't be excited? I absolutely can't wait, and I still need to watch The Hate U Give movie, which releases late January here. Angie Thomas deserves way more recognition!!
Untitled (Three Dark Crowns #4) by Kendare Blake — September 3, 2019
I still need to get my hands on a copy of Two Dark Reigns to truly be excited about this book, but still. I'm so glad there's gonna be more of this series! I hope an information reveal comes soon though; there's very little information out there about this book.
King of Scars (Nikolai Duology #1) by Leigh Bardugo — January 29, 2019
It's the hype that has me adding this here, and I know I need to finish the Grisha Trilogy and read Six of Crows but I'm still super excited for this book from what friends have told me?
Other top 2019 releases
Are there any books that you think I've missed that desperately need to be added? What are you most excited for in 2019?