This post contains spoilers from the original Shatter Me trilogy, don't read on if you haven't read these books (but it probably won't contain many because I suck at remembering details about books which I've read ages ago).

I know I know, the news that Restore Me is actually going to be a book is months old, but I just found out. And in case you're super slow on book news like me, you can find the original post on Entertainment Weekly right here.


MORE SHATTER ME BOOKS???!!!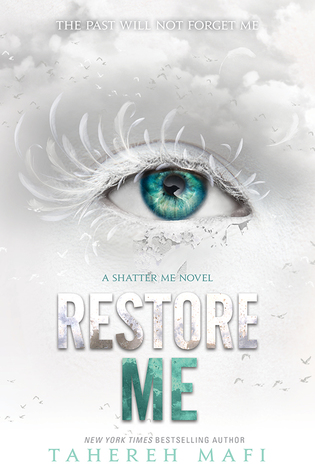 Am I excited? Oh, definitely. Just like Tahereh Mafi, I'm in need of a refresher (two years since I read Ignite Me). I quote, "
Juliette's story has only just begun
", and I can't wait to see where Tahereh Mafi takes Juliette. Main differences from the start of the Shatter Me trilogy (forgive me, I'm racking my brain to recall even the tiniest of details. In case you haven't figured it out yet, I SUCK at knowing things about books, it's so frustrating!):
1. Juliette isn't imprisoned
2. She has Warner by her side (YAY)
3. She's had *a bit* of a chance to discover herself
Okay, I'm going to cut off this post before I start embarrassing myself by remembering things wrong (even though my lack of remembering things is already killing me), but the general idea is that there are more Shatter Me books coming, THREE, and I'm ecstatic.
To all of you who have read Shatter Me, how do you feel about this news?