New Releases By Authors I've Read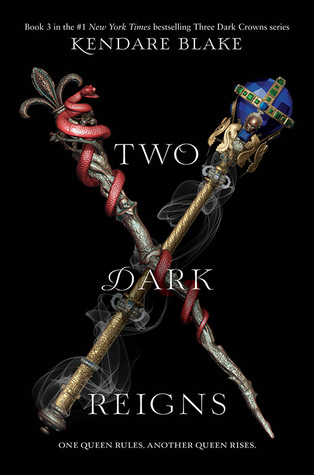 This one's kinda cheating since I do actually have an ARC and just haven't gotten to reading it yet (well, read the prologue I believe!), however I am really excited to read it.
How could I not be excited for Two Dark Reigns! This series has been anything but uninteresting thus far and I cannot wait for the final(?) instalment.
I am so unbelievably excited for The Towering Sky! Simply reading the synopsis makes me shake with glee and anticipation of this novel. The short descriptions of all the characters are killing me, though; can't wait to read it and find out what happens to them all.

Other New Releases
Lately I haven't been as interested in finding out about new YA/Fantasy, however after having a look on Goodreads I think I do have reason to be excited for these books as well! Although due to not having infinite money to spend on books (I wish) and the library being more reluctant to buy new books nowadays I don't get to read many of the books like the ones below, I would still like to in the future.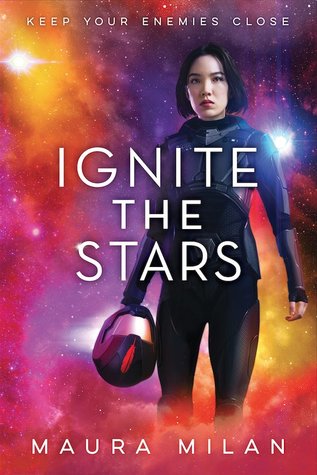 For a Muse of Fire does look very exciting! I absolutely love the synopsis.
The blurb of A Spark of White Fire is rather vague, but in an intriguing way? I'm a sucker for books based on mythology too, and I had such a great experience with The Star-Touched Queen which is also based on Indian mythology. It's not something I know very much about, but it is definitely an interesting topic.
The concept of Not Even Bones sounds dark, very dark! I'm really curious as to what 'dark' deeds Nita will commit to get her freedom back.
Ignite the Stars sounds remarkably exciting for what it appears to be! For around two years now I've tried to steer clear of sci-fi, mainly since it can sometimes be rather boring as the author drones on about the science side of it which I'm not a fan of (I'd much rather just be told something is this way and have that be that). But this book seems different and I'd love to find out if it is.
How can I not be excited by anything James Patterson has written (well quite easily, says my sarcastic self, but I am telling that side of me to shush now)? Revenge looks to be a combination of a very real situation and current politics with a dose of the thriller style we all love.

Is there anything coming out next month you're really excited for?